On March 17-18, 2016, Richard E. Turley Jr., Assistant Historian and Recorder for the Church of Jesus Christ of Latter-day Saints, visited Barbados.  The role of the Church Historian and Recorder is to keep an accurate and comprehensive record of the church and its activities. His office gathers history sources and preserves records, ordinances, minutes, revelations, procedures, and other documents. The Church Historian and Recorder also chairs the Historic Sites Committee and Records Management Committee, and may act as an authoritative voice of the church in historical matters.  This was the first visit to the country by a church historian.
During the Thursday evening devotional, he spoke on the importance of keeping records and remembering sacred events both as individuals and as a church.  Using a slideshow presentation, Turley detailed the vast resources and buildings used by the Church for genealogical purposes.  He also shared pertinent stories relating to many items in the Joseph Smith Papers project.  He repeatedly encouraged the congregation/audience to see all of these items for themselves online at josephsmithpapers.org. 
The following day, Turley met with a group of local pioneer members to hear firsthand accounts of the Church's earliest days in Barbados.  He asked to hear each member's personal conversion and testimony of the restored gospel.  He also inquired about many of the "firsts" in Barbados: the first chapel, first branch president, and first conference held.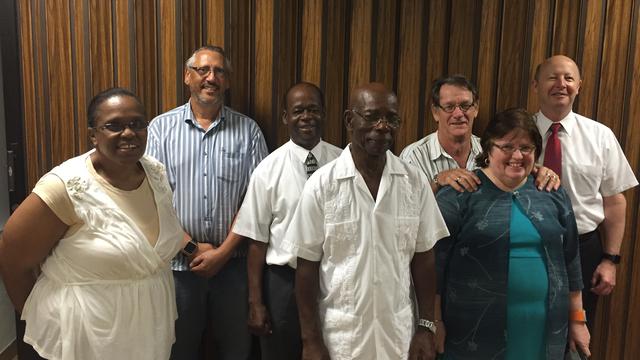 Kathleen Branker, a participant in the small group, said this about the early days of her membership in the church, "I admire the dedication of our tiny group.  Most of us converts had to change our lives completely.  Some gave up too easily, but I noticed most the strength of those really committed to the gospel."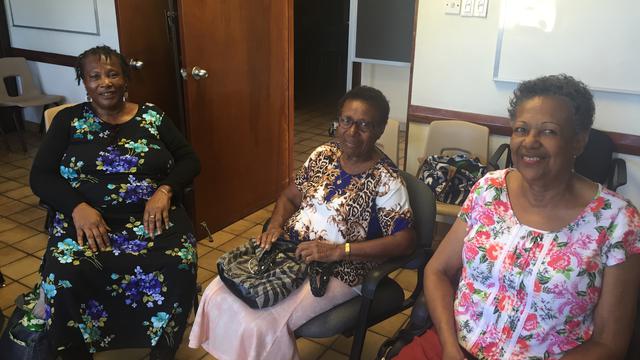 These initial members are pioneers of in the Caribbean area as well as in Barbados.  Their personal experiences and memories from the past thirty years provide key insights to the history of the Church in the region. 
Before leaving the island, Turley, an avid historian, toured significant historical sites in the area, including the Barbados Museum.