In a first ever For the Strength of Youth  conference for the West Indies, youth from twelve Caribbean countries, came together in the Dominican Republic to attend the Santo Domingo Temple and participle in the week-long event at Camp Bonao.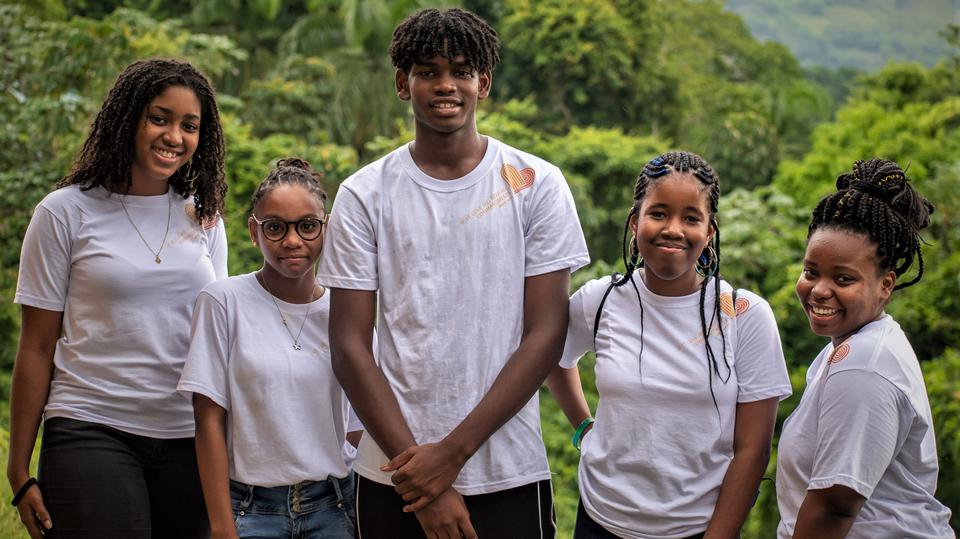 Four different languages, including French, English, Spanish and Dutch were represented at the conference, but the language of the gospel and this years' mutual theme of "If Ye Love Me Keep My Commandments" united youth together in one purpose; to come unto Christ.
Youth and counselors savored their experiences to meet one another and establish friendships with other Latter-Day Saints sharing their same beliefs.  Youth gathered together to sing, dance, receive instruction and participate in a variety of combined activities.  The countries of Barbados, Grenada, St. Vincent and the Grenadines, St. Lucia, French Guiana, Martinique, Guadeloupe, Saba, St. Kitts, Antigua, and Dominica were represented at the conference. 
Area Seventies and members of the Caribbean Area Presidency of the Church of Jesus Christ of Latter-Day Saints, including Elder Jose L. Alonso, Elder Cándido Fortuna, Elder Jorge M. Alvarado, and Elder Kevin G. Brown, attended and participated at the conference or the Santo Domingo Temple.  President Alan Fisher, the Bridgetown, Barbados Mission President, and his wife, Sister Elizabeth Fisher, attended and participated at the conference. President Fisher accomplished the nearly insurmountable task of coordinating with district and branch leaders, young adult counselors, senior missionaries, and the coordinating council, from twelve countries to arrange for passports and travel accommodations for more than 100 youth and counselors to attend their first FSY conference.
The culminating event of the conference was the trip to The Santo Domingo Temple.  Youth returned from  Camp Bonao,  where they stayed in temple housing, to clean up from the week at camp and prepared to enter The House of The Lord.